Alice Lily
From loud colours to funky designs and accessories, you definitely wouldn't miss an Alice Lily outfit in a crowd!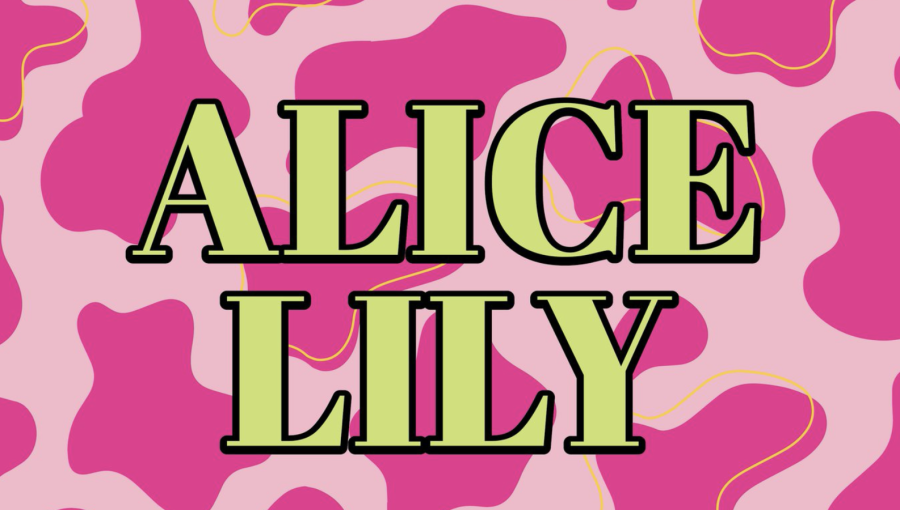 After igniting her experimental creativity whilst completing an A-level course in textiles, designer Alice Beresford set up her festival clothing brand in August 2019. Alice started selling her unique one-of-a-kind pieces for festivals and events whilst studying at UWE Bristol, but has since graduated and there are big plans ahead! We spoke about motivation, creativity and the future of her brand.
First of all, well done on achieving a first in your Creative and Professional writing degree! How did you balance your small business and working at your degree?
Thank you! I started taking Alice Lily more seriously in February 2020, and it started off slow which is kind of expected for any new businesses, so it was pretty easy to manage with my degree. As lockdown was implanted and no one could go out, I decided to spend my time building my website and creating concepts. Having a lot of time during lockdown did help a lot with balancing the two.
What made you want to start up Alice Lily Clothing? What motivated you?
I've always loved 'fashion' and sewing, especially creating bold and unusual looks. I started Alice Lily by just making a few garms for some friends back in 2019, then their friends wanted an outfit and it just grew from there, then this year I decided to make it into a business.
Did anything hold you back before you started up?
The main thing for me was finances, it takes a lot of money and investment to start your own business so I couldn't buy in bulk or invest in everything I initially wanted to. As a student, I didn't have much money so I really had to plan out what I needed to buy and when.
Having an online presence was also a challenge! It takes A LOT of time and effort to create a trusting and loyal customer base online. I spent hours and hours on Instagram liking and commenting on photos to get Alice Lily's name out there. I'm proud of how much I've grown since February, but I'm always looking to grow.
What is your favourite item that you make and sell?
Star bras! I love making them because they're so funky and fun, especially when bought with bottoms to complete the set. I'm excited to be working on some personalised star bras which will be available very soon…
How do you feel when someone buys a set or piece of clothing from you?
It's the best feeling, I can't even express how amazing it is when someone something from Alice Lily. They're investing in me and the business and investing in small, ethical, local brands which I love! I honestly do have a little dance around my room when someone buys something from my website.
What advice would you give to other students who want to start up their own business like you?
Make sure this is something you really want to do and invest in (and that it can work around your studies). But go for it, it's so much fun!
What was the hardest part of setting up/the process of setting up a start up?
So far the hardest bit was when I first started out and needed to build my online platform. Obviously, with no festivals, raves or events going ahead this summer was a really big blow, but I've still managed to gain followers and make sales.
You have just bought out the 'goddess' top – what inspired this look?
I really wanted to do 'jeans and a nice top' look, especially that the pubs and that are now open again! It's so flattering and I wanted the colours to be total chill summer vibes, dress up or down kind of thing! They're a bit different from my usual festival/rave tops, but still very Alice Lily.
You have so many gorgeous designs – do you think they represent you?
Yes, I think so! All my garments are colourful and bright and inclusive (my sizing is from 6-16 but I do custom sizing on request at no extra cost). I love working with shapes and styles and just hope everyone's loves what I produce as much as I do!
Where do you want Alice Lily to be in 5 years time?
At the moment I'm focusing on building my customer base ready for next year when I'm hoping festival season will be bigger than ever! I would love to be able to do Alice Lily as a full-time job and just be able to keep producing new garms and content! I would love to do a pop-up shop at a festival one year, I think that would be really cool, so I want to look more into that! For now, I'm happy with how far I've come and can't wait to see where Alice Lily goes!
Go check out @alicelilyclothes on Instagram to see more creations and visit the website to order Alice's beautiful products!
Loving local shops and supporting small businesses really isn't that hard, plus with such gorgeous products, like the ones highlighted in this blog, how can you say no? Seeing businesses grow is beautiful, especially for the people behind the products who work so hard at developing and creating them! Be sure to give these small businesses a follow and check out their websites!

Look out for another 'Loving Local and Supporting Small' blog next time!